Our world seems trapped in a wild goose chase with no exit ramp. And yet, as Al Gore mentioned during his TED Talk, "We can be a generation blessed by the gods. One that poets, philosophers, and singers will still mention centuries after as being a generation that found within itself inspiration, strength, and joy of building a world infinitely more just and harmonious." 
To achieve this, we have to build a new narrative that sparks hope and the desire to take part. This narrative is a path to follow that makes sense. The destination could be the creation of a whole society that deeply cares about the common good, access to dignity for all, and is conscious of our interdependence. A society where regeneration could take precedence over predation, cooperation over competition, and service over power. The building blocks of this new World already exist, whether political or economic. There is nothing to invent, it is just a matter of remembering and putting the pieces together in the right order. 
Podcast
The path, a compass for a new Earth
Through a conversation between Guibert del Marmol and Leslie Rijmenams, a journalist passionate about transformation, we will see how the possible ingredients for this new "Earth" already exist. 
We need to co-construct a new narrative, propose a new direction that speaks from the heart and inspires the mind. These 7 podcasts offer a compass towards a more harmonious and sustainable world, so that the urge to get involved prevails over the fear of what could happen to us.
Without Delay!
Offers a new perspective of humanity founded on respect: that of human dignity, and of our ecosystems. In three parts devoted to food and energy security, the emergence of a regenerative economy and the necessity for an education oriented towards creativity. Guibert del Marmol talks about the technologies of the future and concrete tracks; but beyond that, it is about provoking a leap of individual and collective consciousness. Because it is possible to marry science and conscience to offer a peaceful and bright future for the next generations. We have the means…but we cannot wait any longer! 
Published 2014 – Ker Publishing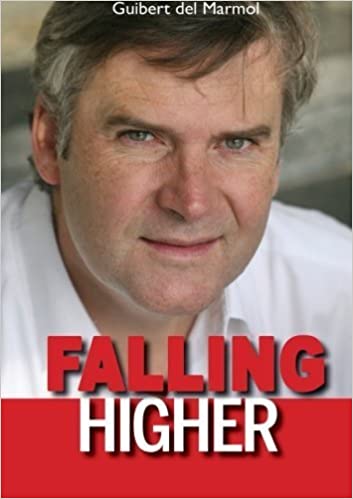 Falling Higher 
In 1994, working as a young business executive, Guibert del Marmol was diagnosed with a serious brain tumor with devastating effects closely linked to professional stress. While conventional medicine predicted a bleak future, over the next ten years, he developed a different lifestyle based on other beliefs and healing methods, which helped him thwart the purely scientific prognosis. This new perspective deeply influenced his life as a man and director, prompting him to implement alternative thinking and place humanity and the notions of meaning and wisdom at the center of any life or business venture. 
Published 2009 – Ker Publishing
Webinar Conférence Zermatt Summit
Le Zermatt Summit 2017 s'est réuni autour du thème «Humaniser l'Innovation » en rassemblant  des porteurs de solutions qui nous ont montré le potentiel extraordinaire d'innovation où se rencontre science et conscience.
Pour une société intégrale
Webinaire avec Guibert DEL MARMOL
BeBooda, une chaîne totalement dédiée à l'ouverture de votre conscience et au développement de votre Meilleur Potentiel.